Enchant your environment with magic spellcasting
Magic - the Art of Spellcasting is a 5 week program to strengthen your witchcraft practice and transform your life from mundane to truly enchanted.
It is a course in which you will learn strategies and ways to master the art of creating personal spells.
The whole course is divided into 5 Modules and 50 lessons. With over 2,5 hours of video content you will be able to jump into the magical journey of witchcraft correspondences. The Printable worksheets and exercises will allow you to plan and perform your first spell and see the results in the real life!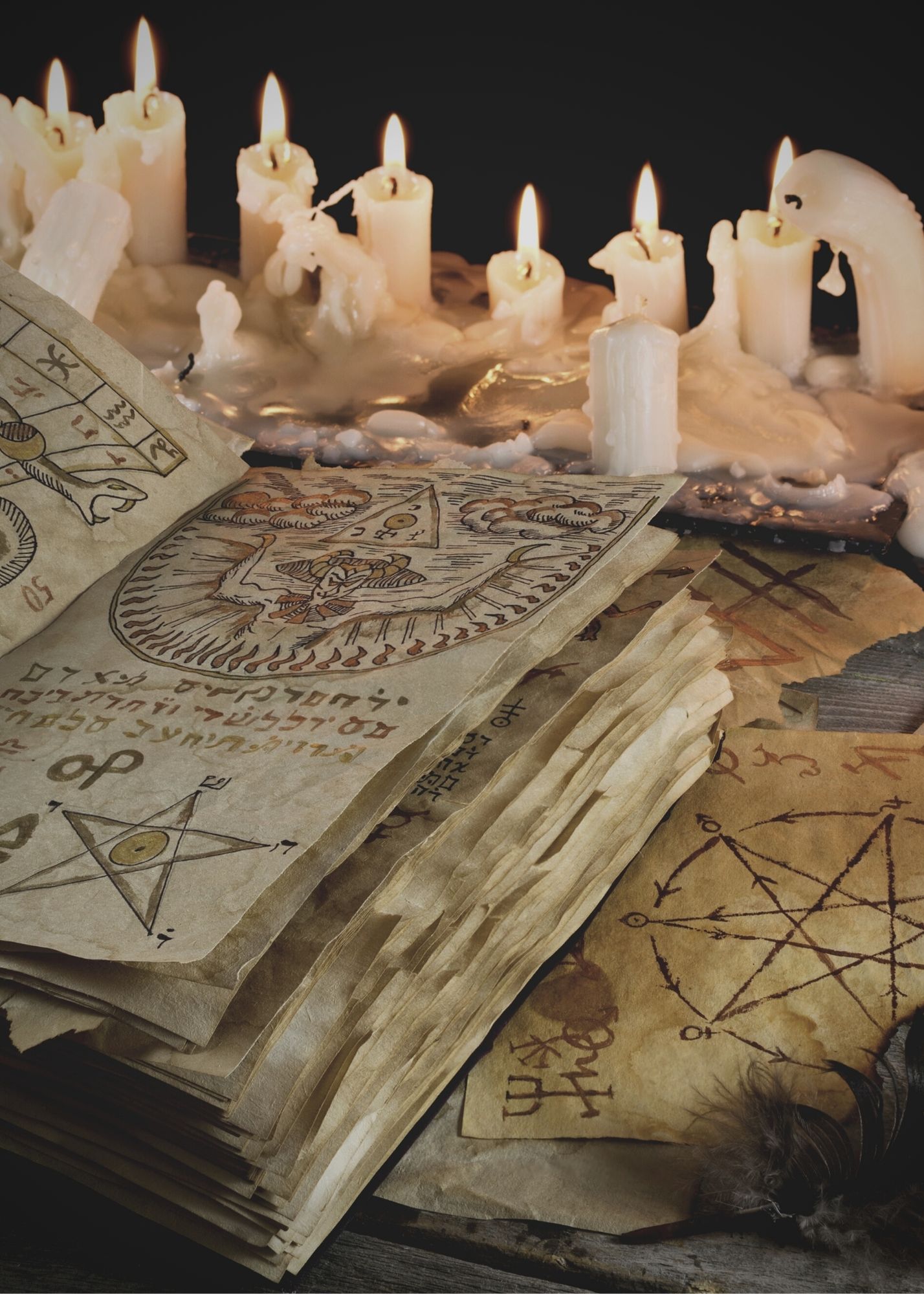 After finishing all the modules you will be able to:
✦ Find the best timing for the magick work you want to perform
✦ Know different types of spells and magick
✦ Prepare yourself by focusing your mind and raising the vibration
✦ Choose the right ingredients and tools for your spell
✦ Set powerful intentions for success
✦ Perform your spell and see the results in your real life!
"I waited too long for a miracle to happen,
and then I realized that I am the miracle and I can make things happen."
-Eva Maria
Who is this course for:
✦ Beginner witch that has just started witchcraft journey and doesn't know where to begin
✦ A practitioner that wants to start creating their own spells
✦ Someone who likes to have a step-by-step guide and a helpful hand in the work of magick
Join by the 25th of March 2022
and get the exclusive BONUSES
(worth $44!)
✦ Advanced Moon Magic Printable Bundle (36 pages) - including Moon Phases, creating Moon Water, Moon in Zodiac Signs, Traditional Full Moon Names, Moon Correspondences and Moon Glossary (including terms as Black Moon, Blue Moon, Lunar Eclipse, Void of Course Moon etc.)
✦ Grounding Printable Bundle (11 pages) - including grounding methods, crystals, herbs, foods, meditation, and grounding ritual
✦ Cleansing Printable Bundle (14 pages) - including cleansing methods, crystals, herbs, step-by-step guide, and banishing page
✦ Protection Printable Bundle (14 pages) - including protection methods, crystals, herbs, essential oils, and how to create your own protection spell
✦ Printable Witch Planner (15 pages) including daily planner page, weekly spread, monthly spread, habit tracker, spell & ritual planner, Crystal, Plant and Tarot Worksheets)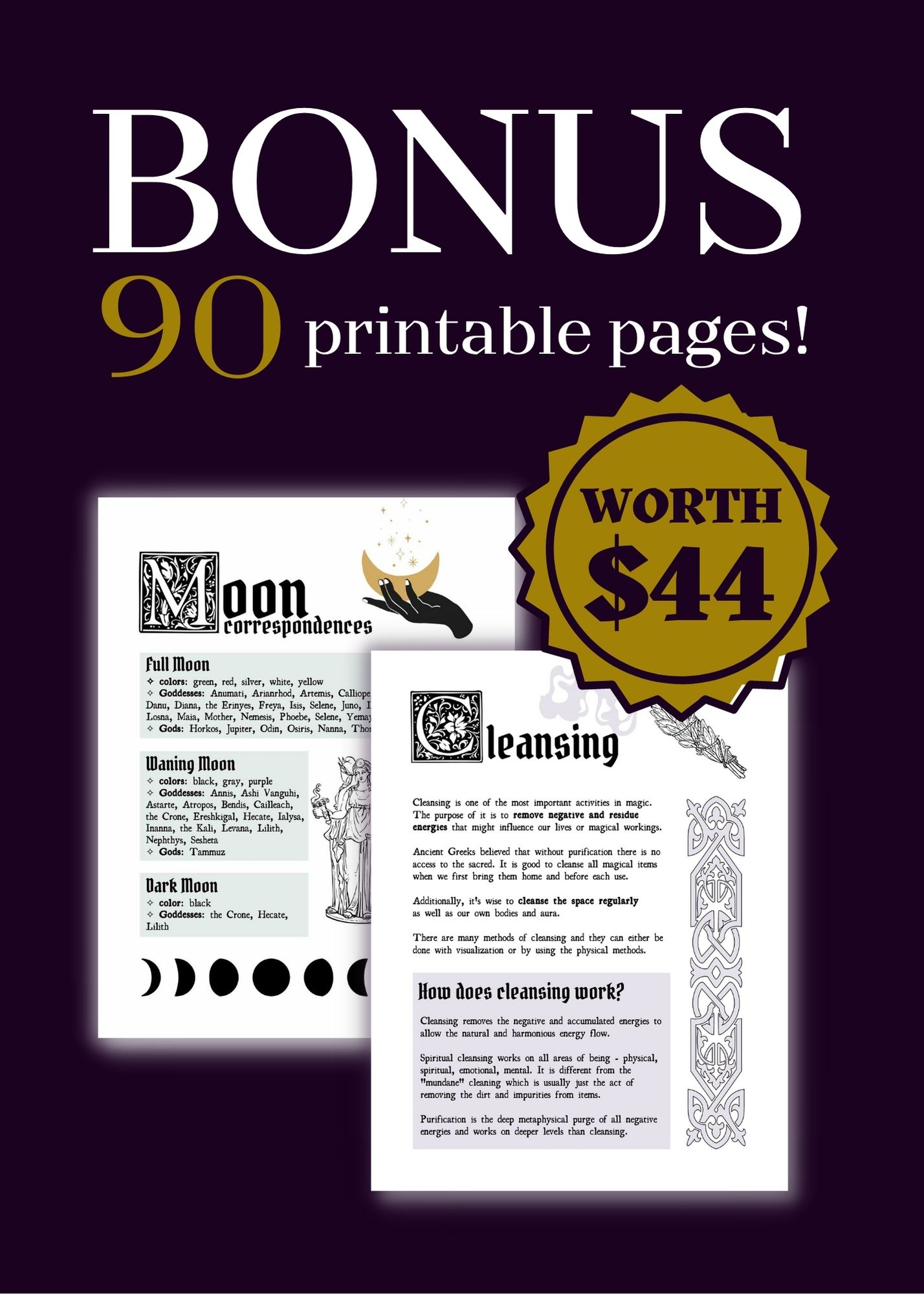 Check your inbox to confirm your subscription